Lenggong Valley Archaeology Site has been inscribed into the UNESCO Heritage List! Another UNESCO Heritage Site in Malaysia and this time, it's in Perak!
This great news was confirmed by our Information Minister, Datuk Seri Rais Yatim, last Sunday.
Truth be told, I'm not exactly familiar with the site at all even though it's just an hour plus drive from Ipoh. But, a little bit of digging and I'm now much informed. Lenggong Valley Archaeology Site hosts four such sites where findings from Palaeolithic, Neolithic and Metal ages were found. Findings included stone paraphernalias as well as human remains. The most famous discovery from this site has to be the Perakman.
Perakman remains
The complete skeletons of Perakman was the earliest human skeletal remains to be found in this region, believed to be around the age of 11,000. It was first discovered in 1991. Now that the archaeology site had been completely excavated, UNESCO awarded the Lenggong Valley Archaeology Site the World Heritage Site status based on the criteria (iii) and (iv), "to bear unique or at least exceptional testimony to a cultural tradition or to a civilization which is living or which has disappeared" and "to be an outstanding example of a type of building, architecture or technological ensemble or landscape which illustrates significant stages in human history".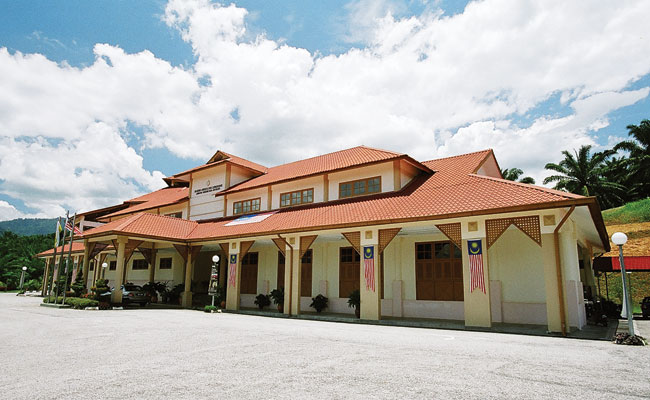 Lenggong Archaeology Museum
There is the Lenggong Archaeological Museum located nearby the excavation ground which housed artefacts of the sites. You can learn more about this museum at this website. I will definitely pay a visit the next time when I'm back home.